PHOENIX, AZ - Heather Dohm, a student in Phoenix Gateway's Respiratory Therapy program, shared her experience pursuing a career in healthcare and what motivated her to preserve after being hit by a tragedy.
Dohm started her journey as a beautician after she earned her cosmetology license in high school. However, after a few years working in the industry, she realized her goals started to shift and later chose to seek a career in healthcare.
"As I grew older, my interest and passions shifted. I believe it's never too late to go back to school, set new goals, and try new things," she said.
Dohm decided to start her new journey at a community college. When looking for accredited and cost-effective institutions, she found Gateway. Wanting to make an impact in life instead of just spending time working, Dohm chose the Respiratory Therapy program as the professional duties match her interests.
During her winter break, a tragedy struck where her father passed away due to COVID-19. At that time, Dohm realized she had made the correct decision to work in healthcare. However, the event also made her apprehensive about starting the third semester. Knowing she had to go back while COVID-19 was at its peak was difficult.
She then had to learn to separate her trauma from her education and clinical practice. Memories of her father provide motivation to keep her going. "Knowing that my dad has always been so proud of my sister and me, and all of our achievements gave me the strength to push through."
During her first two semesters, she recalled feeling overwhelmed. But thanks to the resources and support given to help her succeed, she is now in her last semester.
Dohm intends to enter the workforce immediately after graduation, with the goal of earning her bachelor's degree within the next five years. Dohm believes that her associate degree will help her achieve that objective.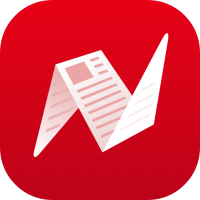 This is original content from NewsBreak's Creator Program. Join today to publish and share your own content.