PHOENIX, AZ — In Phoenix, the greatest way to enjoy meals in the desert is to dine outside. Here are five fantastic restaurants with outdoor patios and beautiful scenery to satisfy your al fresco dining needs.
300 W Camelback Rd. Phoenix, AZ 85013 | (602) 200-0085
Relax on the inviting terrace at Southern Rail. Southern favorites like gumbo, fried okra and grits, as well as a phenomenally excellent rendition of fried chicken, are on Chef Justin Beckett's menu. Fried chicken is the specialty of this eatery. A large wine list is also available for diners.
6015 N 16th St. Phoenix, AZ 85014 | (602) 633-1187
Customers may relax and unwind at the Vig by sitting outside by the fireplace, listening to live music, or even playing bocce ball. The Vig's menu offers casual food to complement the ambience, such as fish tacos and lamb burgers. A mandarin cooler, made of Absolut mandarin vodka, rosemary simple syrup and lemon juice, then topped with sparkling wine and cranberry juice, is a great way to end the dinner.
11111 N 7th St. Phoenix, AZ 85020 | (602) 866-6350
A Different Pointe of View's outdoor area has attracted customers with its breathtaking vistas for more than three decades. Patrons may take in the North Mountain air and watch the sunset while dining on chef Anthony DeMuro's braised chicken and lobster soup on a tiered terrace. Because the meals here are a splurge, this is a favorite location for special events or a one-of-a-kind supper.
5532 N Palo Cristi Rd. Paradise Valley, AZ 85253 | (602) 955-7878
A quiet meal is sometimes the best way to spend time outside. Lon's at the Hermosa Inn has a unique view of the mountains and a secluded place surrounded by beautiful flowers and a classic fountain, making it feel like you're dining in a European house. Chef Rebecca Tillman puts her own spin on traditional meals like gazpacho. Don't forget to sample the monkey bread, which is a delicious cinnamon delicacy.
13225 N Eagle Ridge Dr. Scottsdale, AZ 85268 | (480) 333-1880
An evening on the terrace at Cielo, which just opened, allows you to connect with the sky while watching the sunset over the McDowell Mountains. The patio is 2,500 feet above sea level, and the view position provides a strong sense of connection to nature. Chef Bryan Dillon wants the meal to be as beautiful as the scenery, so he uses products from local farms. Sweet potato gnocchi, pan-seared fish and ratatouille braised cauliflower steak are among the menu's highlights.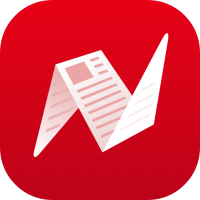 This is original content from NewsBreak's Creator Program. Join today to publish and share your own content.