PHOENIX, AZ—Phoenix isn't known as "The Valley of the Sun" for nothing. More than 16 million people visit the metropolitan region every year to enjoy what the city has to offer. Here are five reasons why you should pack your belongings and relocate to Phoenix:
Phoenix is the place for outdoor activities.
For those in search of an adrenaline rush, Phoenix offers plenty of options. Phoenix's terrain is ideal for outdoor play, located in the Sonoran Desert and bordered by mountains such as the McDowell Mountains, White Tank Mountains, Superstition Mountains, and Sierra Estrella, as well as the Salt River cutting through the city.
You can go cycling, hiking, climbing, river rafting, or even hot-air ballooning in your spare time.
Phoenix has diverse arts and cultures.
Phoenix has plenty of museums and art areas to compete with other major cities around the country. If you want to learn more about the Hispanic and Native American civilizations in this region of Arizona, the Heard Museum is a good place to go.
For art enthusiasts, be astonished by traditional and modern artwork from all around the world at the Phoenix Art Museum. Even some of the city's street art is worth looking at.
Phoenix has an interesting way of life.
Phoenix is a coffee-obsessed city. There are upscale cafés like Inside the Bungalow and hipster hangouts like the Cartel Coffee Lab to choose from. Drive-thrus are also popular in the city, making it convenient for those on the go to get their fast fix. The city's nightlife is also as eclectic as it gets, with dirt pubs and posh lounges catering to a wide range of customers, from jazz fans to country-western line dancers.
Phoenix locals have a variety of alternatives for getting from one activity to the next. One is the city's Light Rail Transit system, which is always dependable, safe, and inexpensive.
Phoenix has an affordable living cost.
Phoenix ranks substantially lower than the national average in an online poll that compares the cost of living in US cities. You won't have to break the bank to live well in Phoenix.
Phoenix has great fiestas and major corporations.
Living in Phoenix won't be boring, since every month you can find concerts, art exhibitions, and culinary markets (to name a few) that you can enjoy with friends and family.
Not to forget, Phoenix is also the corporate headquarters of five Fortune 500 companies. Knowing you're moving to a region with a recognizable potential for economic mobility in which you may participate, is surely exhilarating.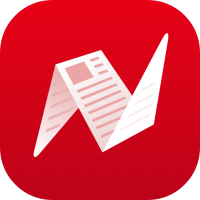 This is original content from NewsBreak's Creator Program. Join today to publish and share your own content.