TUCSON, AZ- In collaboration with the Southern Arizona Research, Science, and Engineering Foundation, the University of Arizona Health Sciences hosted the Applied Career Exploration in Science camp.
Middle school girls from the Sunnyside Unified School District were able to study a wide range of vocations in the Science, Technology, Engineering, Math, and Medicine camp (STEM). The program is meant to ignite students' interest in STEM-related further education. While introducing kids to higher education at a vital moment in their lives, ACES also emphasizes cooperation, technology, and hands-on learning.
The 26 students got the chance to spend a full day as UArizona Health Sciences students, participating in all of the activities offered at the Health Sciences Innovation Building (HSIB).
A meeting with the head of the Health Sciences Design program, Kasi Kiehlbaugh, started the day. During the session, students took part in a design challenge, where they were given an issue to solve and coached through the design thinking process.
The girls were then divided into three groups and rotated through simulation activities at the Arizona Simulation Technology Education Center (ASTEC). The activities include working with a life-like child manikin named Hal, role-playing a patient and a healthcare provider, and performing a virtual dissection on the Anatomage Table. They also had fake tissue for suture training during a tour of the ASTEC tissue lab.
The day ended with an hour-long panel discussion led by a group of accomplished female Health Sciences teachers and staff. The speakers provided students with inspiration and insights into their respective careers.
The girls were given bags full of STEM activities before they left, allowing them to continue their studies beyond the trip.
"I was torn about what I wanted to do career-wise, but now I have an idea of what I would want to do in the medical field," wrote one of the girls at the end of the field trip.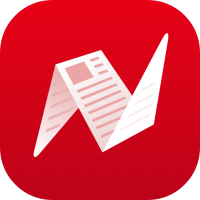 This is original content from NewsBreak's Creator Program. Join today to publish and share your own content.