MESA, AZ - On August 16 and 19, Antigone, Mesa Community College's first feature film, will screen at the Harkins Theaters Scottsdale 101 as part of the renowned Phoenix Film Festival.
In the film, MCC students and graduates performed the play, which was originally penned by Socrates in around 441 B.C.
Theatre Program Director Kevin Dressler thought since Greeks wore masks the play is perfect for pandemic situations. "One of the most interesting aspects is the serendipity that occurred because we had to do things differently due to the pandemic," said Dressler.
The filming was advised by MCC design and production professor, Kara Thomson. She then contacted AJ Young, one of her former students and a 2010 MCC graduate who has worked as a cinematographer on a number of feature films and music videos.
With AJ's help, they were able to transform the set's ground plan into a 3D digital image stage that could be walked around.
When characters were added to the 3D stage, camera angles were integrated to shoot the 95-minute performance. What normally takes three to four weeks to complete, plus months of post-production when using a typical narrative board, was done in ten six-and-a-half-hour workdays.
Travis Marsala, a 2010 MCC alumni and Chicago screenwriter and filmmaker, was named assistant director and stepped up to direct sections of the play on his own. Sean McBride, Billy Jones, Jason Kleinschmidt, and Kristi Quiroz Kleinschmidt are four other graduates who contributed their professional experience to the film.
Antigone also provided experience and networking opportunities in the film and entertainment industries for eleven student performers and nine student designers who also participated in the project.
Dressler commented that the effort and collaboration of a team of academic educators have produced amazing lemonade out of pandemic lemons.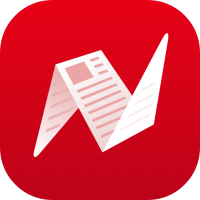 This is original content from NewsBreak's Creator Program. Join today to publish and share your own content.