GILBERT, AZ - On July 26, Gilbert is officially operating its Ambulance Transportation Division. Six ambulances will cover all Gilbert citizens and provide them with the best care possible.
To preserve Gilbert's purpose of anticipating, developing, and aiding people, the Gilbert Fire & Rescue Department (GFRD) has expanded by establishing the new ambulance division.
"Providing ambulance transportation to our citizens during medical emergencies is a natural extension of our service delivery model," said Jim Jobusch, the Fire Chief of Gilbert's Fire Department.
To ensure smooth operations and patient care, the ambulance crews will receive the same medical training and follow the same protocols as Gilbert's firefighters. With both divisions working together, they will be in a better position to meet the demands of the community as the city expands and emergency services change.
Ambulances are stationed at Fire Station 1, Fire Station 2, Fire Station 3, Fire Station 7, Fire Station 8, and Fire Station 9 throughout Gilbert. One paramedic and one EMT are assigned to each ambulance.
The Ambulance Service of the GFRD has the following objectives:
- Taking patient and staff safety to a higher level.
- Benefiting users from a cost-effective service approach with cheaper charges.
- Prioritizing service to Gilbert residents as its deployment model.
- Hiring staff who fit with Gilbert's culture and values.
- Sustaining a critical line of service by properly training employees.
- Growing the ability to think beyond the box and adapt to Gilbert's demands.
The Arizona Department of Health Services will establish and enforce the service rates for Gilbert's ambulance transportation through its Arizona Ground Ambulance Service Rate Schedule.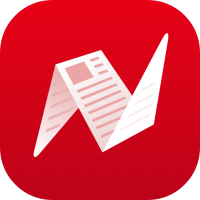 This is original content from NewsBreak's Creator Program. Join today to publish and share your own content.