TUCSON, AZ - Researchers at the University of Arizona Health Sciences discovered that incorporating a broccoli-rich diet into a smoker's meal can help reducing the harmful effects of tobacco.
Lung and heart cancer, stroke, and a range of malignancies are all linked to smoking. While medical specialists recommend that people quit smoking completely, many people find it difficult to do so.
Tobacco smoke contains about 7,000 chemicals, at least 250 of which are known to be harmful to both smokers and nonsmokers, and more than 70 of which are known to cause cancer. Benzene is one of these chemicals, and it is created by both natural and human activities, like volcanoes and forest fires.
For years, Julie E. Bauman, MD, and Sherry Chow, PhD, have studied the link between broccoli and prospective health advantages. Their most recent study, which was financed by the National Cancer Institute, provides some of the most encouraging data that sulforaphane, a plant chemical that is abundant in broccoli and other cruciferous vegetables, can improve a smoker's ability to detoxify tobacco carcinogens.
In their recently completed experiment, they studied a group of people who smoked at least 10 cigarettes per day. They took the participants' urine samples when they first began the experiment.
In the span of two weeks, an oral pill of broccoli seed and sprout extract was added to the participants' normal meals every day. On the last day of the experiment, they once again collected the participants' urine samples.
Later on, they used the before and after urine samples to compare the amounts of carcinogens and a sulforaphane byproduct. The result shows that broccoli seed and sprout extract significantly improve the detoxication of benzene and other carcinogens.
"We now have proof of concept that we can upregulate the body's ability to detoxify known carcinogens," said Dr. Bauman.
From recent funding, Dr. Bauman and Dr. Chow will continue their research by studying the effects of broccoli seed and sprout extract on carcinogen detoxification for a total of 12 weeks, rather than just two. The research is set to begin in 2022.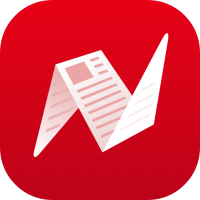 This is original content from NewsBreak's Creator Program. Join today to publish and share your own content.