TEMPE, AZ - Tempe PRE, a high-quality, full-day preschool program for Tempe residents and employees, opens registration for the 2021-2022 school year. Students must be 3 to 4 years old by July 31, 2021, and fully toilet trained to be eligible for the preschool program.
Tempe PRE serves about 200 children in the Tempe Elementary School District's seven neighborhood schools. The program is designed to ensure that kids are completely prepared for kindergarten success.
Teachers and assistants who are qualified in early childhood education are leading the program in a small-sized classroom. With a maximum of 18 students per class, teachers may work with students one-on-one or in small groups to help them learn more effectively.
The Arizona Early Learning Standards are used to guide the curriculum. They believe that young children learn best through play. Therefore, their curriculum encourages children to explore, engage in activities, and develop social skills as they prepare for kindergarten.
If families opt to stay at the same school, they will have access to elementary school support personnel, such as nurses and will transition to kindergarten more smoothly.
Eligibility requirements:
- Each kid must submit a separate application.
- By July 31, 2021, children must be 3 or 4 years old.
- The family must reside in Tempe to get financial help.
- Transportation to and from Tempe PRE sites is the responsibility of the parent or guardian.
- Tempe PRE is a five-day-per-week, seven-hour-per-day program. Attendance is essential at all times. There are no half-day alternatives available.
- Classroom space is limited.
- Applications will be accepted until all available seats are filled. Once all slots have been filled, a lottery will be held to choose from the applications that have been received.
- The Tempe PRE application is used to enter the selection/enrollment process.
- Families can choose preferred school locations based on space availability.
- If your kid gets chosen, official documentation will be requested upon registration.
Registration process:
Once you've been chosen through the selection process, you'll need to submit a separate registration package within a certain amount of time. Specific registration details will be given after the notification.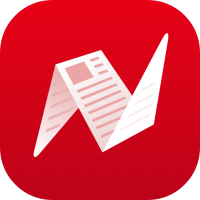 This is original content from NewsBreak's Creator Program. Join today to publish and share your own content.