PHOENIX, AZ - Paola Sanguinetti, a recognized specialist in technology, sustainability, and architecture, has been chosen to be the next head of Arizona State University's Herberger Institute for Design and the Arts.
Growing up in Venezuela, Sanguinetti had an interest in buildings. Sanguinetti earned a bachelor's degree in architecture from the University of Kansas, a master's degree in advanced architectural design from Columbia University, and a doctorate in architecture from Georgia Tech, with an emphasis on high-performance buildings and design computation.
"I have wanted to be an architect since I was a young person," she said. "I understood the power that design can have to contribute to the well-being of others."
Sanguinetti came to Arizona from the University of Kansas, after reading about ASU for ten years. She has a passion for mentoring students and encouraging marginalized groups to participate in her field of expertise, which includes building simulations, robotic manufacturing, and virtual reality in architecture. 
With her two decades of expertise teaching architecture and computational design, Sanguinetti has been honored for her teaching abilities, including being named one of Design Intelligence's most valued instructors in 2014.
In the fields of sustainability, net-zero energy, affordability, and waste, her research has looked at building systems, additive manufacturing, robotics, and design computing.
She's also interested in Latin American architecture and cinematic approaches to architecture and design. Her current study focuses on 3D-printed buildings that are energy efficient.
Sanguinetti runs a BIM (building information modelling) consulting firm and has worked professionally in New York and London, where she gained expertise with a number of internationally renowned architectural firms, including Emilio Ambasz and Zaha Hadid.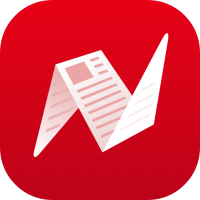 This is original content from NewsBreak's Creator Program. Join today to publish and share your own content.