PHOENIX, AZ - The Metropolis of Phoenix Water Services Department launched a new smartphone app while the work on the Drought Pipeline Project proceeds.
The department filters and delivers tap water to 1.7 million people every day, and employs over 1,300 employees to run the city's sewage system. It has been in operation for more than 110 years, serving the nation's fifth biggest city, which spans over 540 square miles. Nearly all of the city's wastewater is recycled for non-edible crops, wetlands, and energy generation.
The Drought Pipeline Project is its current ongoing construction. The project is anticipated to be finished in early 2023. Water from the Colorado River, purified at two water treatment plants, will be distributed to over 400,000 consumers in North Phoenix.
The new pipelines and pump stations will help to alleviate the drought's impact by ensuring that water from the Salt and Verde Rivers reaches North Phoenix when the Colorado River is low.
While waiting for the completion of this project, Phoenix residents may get current and planned construction timetables, traffic information, and road closures via the Drought Pipeline app.
The app may be downloaded for free on iOS or Google Play and it provides:
• Location-based push alerts with construction updates.
• A photo and video archive of the building project's progress.
• Answers to frequently asked project questions.
• A contact form where users may send questions or comments to project personnel directly.
• Details about additional Phoenix Water Services initiatives.
Phoenix's economic health and vitality are dependent on this project since residents will have access to safe, dependable, and clean water as a result of this initiative.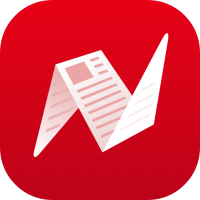 This is original content from NewsBreak's Creator Program. Join today to publish and share your own content.