TEMPE, AZ - Zero Electric Vehicles Inc., an electric vehicle manufacturer located in Tempe, announced the development of a ground-breaking, low-cost, plant-based "passive" heat management solution for Battery Electric Vehicle mobility applications.
ZEV is well on its way to becoming the world leader in the electrification of light-and medium-sized vehicles.
Rather than using a cooling plate or freon, ZEV employs decomposed plant matter that phase-changes from gel to liquid in order to cool the battery. ZEV also offers low-cost EV (Electric Vehicle) conversion kits for diesel and gas fleets that don't add weight to the vehicle.
Lithium-ion batteries (LIB) are presently used in all of their EV cars. Compared to conventional battery systems, LIBs have a greater capacity voltage, provide more energy and density, have lower discharge rates, and have a longer life cycle.
However, the existing LIB system has the drawback that safety is still a key problem in electric power equipment. Combustible organic solvents are included in liquid electrolytes, increasing the danger of fire during increased charge, and discharge operations, especially in bigger modules.
The eutectic mixture PCM used in the current innovative passive thermal management system has been demonstrated to provide extraordinarily safe thermal homogeneity and greater charging or unloading speeds.
ZEV wants to remove 144 million pounds of CO2 from the environment per year.
Their main goal is to integrate EVs into the existing automotive and mobility ecosystem, help fleets on their electrification journey, and make the dream of EVs available to everyone through democratized partnerships.
Their proprietary powertrain configurations and quick conversion of existing fleet vehicles (batteries and drive engines) will speed up global EV adoption and provide customers with the support infrastructure, fleet management services, and expertise they need to transform their fleet and meet sustainability goals quickly.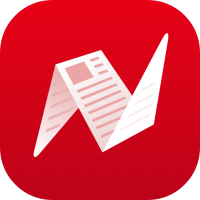 This is original content from NewsBreak's Creator Program. Join today to publish and share your own content.