PHOENIX, AZ— Electrician Technician training will be offered at UEI College's Phoenix and Mesa campuses in Arizona. Applications for the program are now being accepted at both campuses.
Electrical service is essential to nearly every aspect of American life. Based on the recent research, more than 250,000 qualified electrical employees will be required to keep up with energy demand over the next decade.
This need, according to a study done by Klein Tools and the Accelerate Group, is driven by the rising demand to deploy millions of electric car charging stations, accelerate renewable energy production, and integrate new building systems to satisfy clean energy requirements.
UEI College is addressing the rising need in the Valley by introducing a new Electrician Technician program at its Phoenix site, as well as integrating the program at the college's new Mesa location, which will open on July 28.
The Electrician Technician program prepares students for entry-level positions in the residential, commercial, and industrial sectors. It is designed to give students the skills they need as fast as possible through career-focused courses that are customized hands-on and targeted at the skills that employers value the most.
The curriculum prepares students for the field by teaching them important methodologies, problem-solving abilities, and tools. Students will get significant knowledge through hands-on simulations using wiring simulation stations, as well as real-hands-on practice in lab situations.
After finishing the program, students can work for electric utility companies, electrical material sales, electrical contractors, warehouses, building maintenance, installation, and electrical part houses if they choose a career in this sector.
In addition, all graduates can make use of UEI College's comprehensive career and job placement services, which will help them find work in their field of study as they prepare to graduate.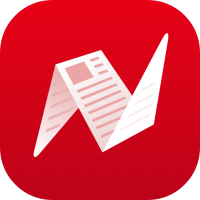 This is original content from NewsBreak's Creator Program. Join today to publish and share your own content.