PHOENIX, AZ - The Arizona Game and Fish Department is holding the 15th annual Arizona wildlife picture contest. The 2022 calendar, which will be published in the November-December issue of Arizona Wildlife Views, will feature one best-in-show and 11 first-place winners.
The best-in-show photo will be included on the cover of the magazine as well as one of the month's photographs. The winning photographs may be included in future issues of Arizona Highways.
Here are some rules and information that participants need to pay attention to:
Eligibility
Eligible:
- All amateur and professional photographers, age 18 and older.
- All amateur and professional photographers, age 18 and younger (needs parents' permission).
Not Eligible:
- Employees of the contest sponsor (the Arizona Game and Fish Department) and members of their immediate family (spouse, parents, children, siblings, and their respective spouses, regardless of where they live).
- People living in the same households as the employees mentioned above, whether related or not.
Content
- All photographs must feature wildlife that is native to Arizona and can be found there, and they must have been taken in Arizona settings. Native Arizona foliage, plants, and/or the environment should be used.
- Insects such as dragonflies, butterflies, scorpions, and arachnids are not considered "wildlife" under Arizona law. Pets, cattle, horses, and burros are also not permitted.
- Photos with people or easily identifiable manufactured things such as highways, powerlines, fence posts, bird feeders, artificial water supplies, and bird bands are ineligible.
- Captive animals photographed at game farms or roadside zoos, as well as animals under the supervision of a handler, will be rejected.
- If the location is identified, captive animals photographed at large zoos, wildlife research institutions, or rehabilitation clinics are allowed.
- Photos of young birds in a nest, or of newborn elk, deer, or pronghorn bedded down will not be permitted in order to avoid encouraging behavior that may disturb wildlife.
Submission
All images must be submitted through Arizona Highways' digital platform.
Format
- Images must be taken horizontally, not vertically.
- Use RGB color format with 8-bit and 300 dpi.
- Images size at least 9x12 inches when printed.
- Pixel width should be 3600 and pixel height should be 2700. Check the pixel size of your photos to make sure they qualify.
Images that do not match these criteria may be rejected. Please keep in mind that these dimensions will be utilized to produce the final winning photos for publication, and the sponsor may crop some of them.
Entry Procedure
Each participant is allowed to submit up to three (3) submissions. On each submission, participants must include the following information:
- Photographer's name (how you would like your name published in the magazine)
- Postal address (good through December 2021).
- Email address.
- Number to call (good through December 2021).
- Species and location for every photo.
- Technical information for each photo.
The deadline is August 13, 2021 at 5 p.m. MST. Submissions that are incomplete or past the time limit will be disqualified.
For more information, check out the website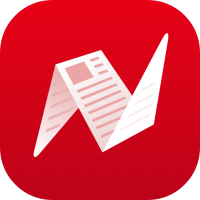 This is original content from NewsBreak's Creator Program. Join today to publish and share your own content.