TUCSON, AZ— UArizona researchers are collaborating in making a virtual reality teaching tool called Polar Explorer. The web-based tool will allow undergraduates to visit polar habitats in the Arctic and learn about permafrost from their laptops, desktops, or mobile devices.
The Arctic has warmed at double the rate of the rest of the world in the last three decades, and permafrost has begun to thaw. Permafrost thawing releases massive volumes of previously frozen greenhouse gases into the atmosphere, hastening climate change.
Permafrost thaw also poses a danger to food security and clean drinking water, as well as eroding landscapes causing buildings and roads to collapse, and increasing the risk of wildfires.
Those global warming effects are all critical information that the students and public need to understand. However, due to the Arctic's isolation and inaccessibility, teaching pupils about things that are happening there is challenging.
Therefore, researchers are focusing to make a simulation that can help students to learn more about changes in the Arctic.
Polar Explorer will be a flexible learning environment centered on a series of virtual field trips. Students will, for example, go virtually to the Carbon in Permafrost Heating Experimental Research project site in Healy, Alaska, where NAU researcher Ted Schuur has been studying permafrost for over a decade to investigate the links between carbon and permafrost.
Students will hear neighboring sled dogs howling as they begin their journey to the cottage where Schuur's research team spends the summer. They will monitor carbon dioxide emissions, evaluate carbon dioxide and temperature data output in real-time, and do additional virtual measurements at the field location to compare permafrost melt depths in warmed vs unwarmed plots.
Each student will have a unique experience using the Polar Explorer's immersive virtual excursions, receiving individualized feedback tailored to their specific requirements while working toward the same learning objectives as their peers.
The Polar Explorer will be tested in undergraduate classes at NAU with the aid of the university's Center for Science Teaching and Learning before being made free and available to all college-level students with access to the internet and a modern web browser.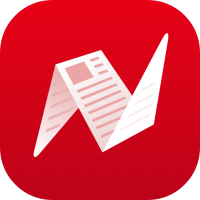 This is original content from NewsBreak's Creator Program. Join today to publish and share your own content.