Phoenix — In the summer, Arizona often experiences prolonged high temperatures. The triple-digit temperature that often occurs from May to September increases a person's chances of developing heat-related illnesses. Due to heat-related illnesses, nearly 3,000 people go to emergency rooms in Arizona each year. Some heat-related illnesses can even be fatal. Since 2010-2020, more than 2,000 people have died due to excessive heat promotion.
Therefore, the Arizona Department of Health Services developed a high temperature emergency plan, a high temperature safety resource guide and a bilingual high temperature manual. The thermal relief network is located in Maricopa, Pinal and Yuma counties. These warm support networks provide maps of free air-conditioned areas to remove heat, free water and locations for donated water.
By letting heat pass through the skin and evaporating sweat, your body can stay cool. If your body is not cold enough now, you may have a heat-related illness. Anyone can get heat-related illnesses. Those with higher risk of getting such illnesses are children and young people, adults over 65, the homeless, people who are overweight, people who are overworked during work or exercise, and people who feel unwell or who take certain medications, such as for depression, insomnia, or negative circulation. If left untreated, fever-related illnesses can be very serious or even fatal.
If you take the time to protect yourself by ensuring that you get enough water and limit your ads to calories, it will be easier to stay healthy at some point in the summer. Follow these simple rules: drink water, dress warmly, eat more and eat less.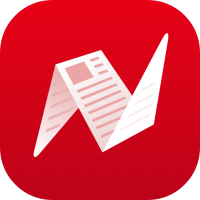 This is original content from NewsBreak's Creator Program. Join today to publish and share your own content.