PHOENIX, AZ— MyLand Company LLC announced that it has signed letters of intent globally to secure approximately one million acres of farmland for its regenerative services.
Under their "Soil-as-a-Service" concept, MyLand is collaborating with a number of important organic and conventional farmers in major growing regions to deploy their scalable, regenerative agriculture solutions. International Farming Corporation, OLAM Edible Nuts, Oregon Potato Company, Lone Star Family Farms, and Martori Farms, are among the producers that are participating.
"With the urgent need to reshape agriculture, MyLand is excited to partner with so many key farmers to ensure the success of their land for generations to come, and it starts with servicing the soil," said MyLand's Chief Executive Officer, Peter Williams. "Farmer's feed the world, and the ones we are working with supply some of the world's leading brands, such as Costco, General Mills, and Flav-R-Pac, so their participation is integral to our mission – that healthy soil leads to healthy food, healthy people, and a healthy planet."
Regenerative agriculture is a multifaceted method designed to restore damaged soils. MyLand's collaborations with these major farmers will kick start the regeneration process. MyLand works to enhance the biological, chemical, and physical characteristics of soil, resulting in considerable savings in input costs, greater yields and revenue, and increased land value for farmers. Furthermore, the increase in soil organic matter resulting from the deployment of the MyLand service plays an essential role in climate change mitigation by storing carbon (carbon capture), reducing greenhouse gas emissions, and increasing water retention.
MyLand has developed a Platinum Partners service program to assure farmers success and to expand on the incredible achievements that have already been demonstrated in the field.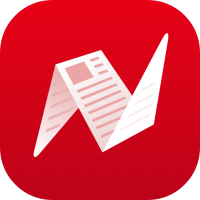 This is original content from NewsBreak's Creator Program. Join today to publish and share your own content.