PHOENIX, AZ - To satisfy its clients' digital transformation demands, Tata Consultancy Services, a major global IT services, consulting, and business solutions firm, announced plans to expand its operations in Arizona, investing more than $300 million by 2026 and recruiting more than 220 workers by 2023.
TCS' Phoenix Business Center, one of 30 TCS locations in the United States, services more than 50 customers across Arizona. It currently employs over 780 people in the state, assisting clients in banking, manufacturing, healthcare, and utilities in managing their IT operations and leveraging technologies.
"Arizona is excited to see TCS add to its already sizeable presence in the state with the addition of more than 220 new jobs," said President and CEO of the Arizona Commerce Authority, Sandra Watson. "This investment highlights Arizona's thriving innovation ecosystem as well as our robust pipeline for technology talent. We thank TCS for their continued commitment to our state."
The new positions will be situated in both the Phoenix center and client locations around the state. TCS intends to hire an extra 10,000 local employees in the United States by 2022, as industries recover from the consequences of Covid-19.
Since the business continues to employ local IT talent, TCS understands the need to promote STEM and computer science education in schools across Arizona and the United States. TCS implemented its Ignite My Future in School (IMFIS) and goIT programs in Arizona to lay the groundwork for a pipeline of skilled talent. 
IMFIS online material has been viewed by over 1,200 instructors in Arizona since 2019, reaching over 70,000 students. In addition, IMFIS TECHademies, which are TCS-sponsored professional development programs for educators, have also been attended by 15 school districts around the state.
TCS is also collaborating with the Innovation Lab at Arizona State University to include goIT's Design Thinking approach of discovering alternative methods and solutions to solve issues in the curriculum.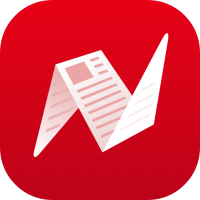 This is original content from NewsBreak's Creator Program. Join today to publish and share your own content.