PHOENIX, AZ - Adopt a Highway on the interstate or state roads of Arizona are highway recognition signs carrying the name of a volunteer organization, a loved one memorialized, or a local company that is funding litter cleaning.
In the United States, almost 23.7 billion pieces of trash are left on 8.3 million miles of highways, averaging 2,855 pieces per mile. This translates to around 73 scattered objects per person in the United States.
Adopters or caretakers of a two-mile stretch of state roadway are valuable assets in keeping Arizona's roadways clean. Filled blue bags found in the shadow of a sign or stacked up nearby are a definite indicator of recent volunteer work and a sobering reminder of the amount of garbage that collects along roadways.
Citizens can participate in two trash abatement programs run by the Arizona Department of Transportation, The Adopt a Highway Volunteer Program and The Adopt a Highway Sponsor Program.
The Adopt a Highway Volunteer Program, or ADOT, applies to civic-minded people, families, churches, and other groups that want to pick up roadside rubbish on portions of the highway that are certified safe for volunteers. Group leaders are given instructions on how to call the nearest maintenance facility to get trash bags and safety vests to be used during the cleanup.
ADOT maintenance crews rely on the groups to inform them of the cleaning date and the number of garbage bags collected. The filled bags will later be picked up and disposed of by them. Volunteer groups can make a request to ADOT for a sign with their name on it if they have done at least one clean up. Outstanding Volunteer Status is awarded to groups that participate in three or more cleanups each year.
For individuals and companies who are willing to pay a fee to a program-approved maintenance provider to clear up roadside trash, The Adopt a Highway Sponsor Program is a good option. Sponsor adopted segments include highways in urban areas with a high number of traffic and litter, making them dangerous for volunteers.
As part of the adoption agreement, contracted maintenance personnel collect litter on behalf of the sponsor at the adopted segment and dispose of it. The sponsor program will have a full-color business logo on its sign.
If you're interested to be a part of the Adopt a Highways program, you can follow this link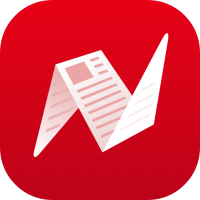 This is original content from NewsBreak's Creator Program. Join today to publish and share your own content.