PHOENIX, AZ — Since 2015, the Phoenix Parks and Recreation Department has partnered with the Phoenix Fire Department to encourage responsible hiking by instilling the "Take a Hike. Do It Right" hiking safety message in hikers. All hikers should adhere to the following crucial and potentially life-saving hiking guidelines for a better hiking experience:
- Keep an eye on the weather: Yes, it's "dry heat," but the temperature in Arizona may be deceptive and fatal. Hike when the weather is cool, such as early mornings or nights when there is more shade.
- Wear appropriate clothes: Put on appropriate footwear, clothes, a hat and sunscreen.
- Always bring water: Before you go, make sure you're properly hydrated. Make sure you have lots of water, much more than you think you'll need. Before you drink half of your water, turn around and return to the trailhead. (Dehydration has caught even the most experienced competitors off guard on Arizona trails.)
- Maintain contact: Always carry a cell phone with you.
- Team up: Hike with others in a group. If you're hiking alone, let someone know your start and end timings, as well as your position.
- Be honest with yourself: Do you have a health problem? Asthma, heart disease, diabetes, knee or back pain? Don't overwork yourself.
- Don't be a trailblazer: Please stay on authorized paths when exploring the Sonoran Desert's stunning and unspoiled terrain.
- Be responsible: Don't be "that person" who hasn't prepared themselves before doing the hike, shouldn't have been in a hike for health reasons, or disregarded safety precautions. Be the responsible hiker who goes on a hike and completes it in the right way.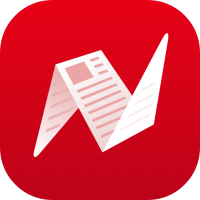 This is original content from NewsBreak's Creator Program. Join today to publish and share your own content.