PHOENIX, AZ — During a special meeting on Tuesday, the Phoenix Parks and Recreation Board authorized a trial program that would close selected municipal hiking trails when the National Weather Service issues an Excessive Heat Watch.
Under the City Charter, the Board has the ability to enact park regulations that would limit or restrict access to trails. The decision was made out of concern for the public's and first responders' safety.
The pilot program will run from July 16 to September 30, 2021, and on days when an Excessive Heat Watch is in effect, Camelback Mountain's Echo Canyon and Cholla Trails, as well as all trails associated with Piestewa Peak Trailhead in the Phoenix Mountains Preserve, will be closed from 11 a.m. to 5 p.m. Please note that the Cholla Trail on Camelback Mountain is temporarily closed.
Parking lot gates will be locked and notice will be placed during times when trail access will be limited. The Phoenix Parks and Recreation Department's website and social media channels, as well as area resorts and motels, will be updated with closure information. Phoenix Park Rangers will also be present in those areas to remind and educate trail users about the limitations.
The pilot program's locations were chosen based on the number of mountain rescues performed there each year, as well as the difficulty rating of the routes and how that affects the complexity of the rescues.
During the summer months in the Valley, regardless of whether an Excessive Heat Watch is in force, trail users are advised to walk early in the morning or late in the evening when it is cooler and there is more shade.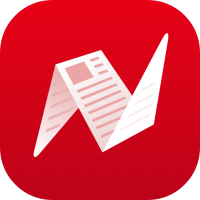 This is original content from NewsBreak's Creator Program. Join today to publish and share your own content.