PHOENIX, AZ - The officer-involved shooting on June 29, 2021, at 9th Avenue and Turney Avenue began when officers were dispatched to a burglar alarm activation at a residence.
The Phoenix Police Department has recently published a Critical Incident Briefing video including audio, images, and information of the incident. Ernest Kaufmann was recognized as the homeowner and suspect.
The first two officers arrived at Kaufmann's residence around 10:15 p.m. and as they reached the front door, both cops heard the burglar alarm. One officer walked around the east side of the home, looking for evidence of a break-in. The second cop approached and knocked on the front door and found the entrance door was open with the security doorknob was unlocked.
The officer then proceeded to open both doors and proclaimed their presence with flashlights. The officer requested dispatch to get a phone number and make an effort to contact the residence about 8 minutes after they arrived, but the homeowner could not be reached.
The two police sought an additional officer 12 minutes into the call and after about 4 minutes, the third officer came. While the officers were discussing their options, they spotted a man going into the front room from a rear corridor.
The man was Kaufmann. He was armed with a gun and aimed it at the cops. All three officers attempted to take shelter as Kaufmann approached the front door and opened fire on the police. Two of the three cops returned fire and struck the man.
Officers urged him to come out unarmed as he walked back into his house. Officers approached Kaufmann after he exited the house and administered first aid before transporting the man to Phoenix Fire Department personnel in a police Tahoe. He was taken to a neighboring hospital and treated for non-life-threatening injuries over the course of several days.
The 77-year-old man has been released from the hospital and might face charges of aggravated assault pending the outcome of the Maricopa County Attorney's investigation. The weapon that was allegedly used was discovered inside the house. The officers' conduct will not be judged in terms of whether they were in accordance with department policy and the law until all facts are known and the inquiry is completed.
In addition to a criminal inquiry, the Professional Standard Bureau is conducting an internal investigation. The Maricopa County Attorney's Office will examine the criminal investigation once it is completed.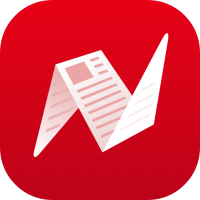 This is original content from NewsBreak's Creator Program. Join today to publish and share your own content.