PHOENIX, AZ — The Phoenix Sky Harbor International Airport is presenting the Traveling Tunes music program, a show that features local artists to play live music on the Traveling Tunes music stage in Terminal 3, Level 4 on the main concourse, and in the Terminal 4 Food Court on Level 3.
For this July, the Traveling Tunes will feature Casey James Brooks and Igor the Jazz Cowboy. Casey James Brooks will be featured in Terminal 4 near the Food Court on July 1 and 15 from 9 a.m. to 11 a.m. Meanwhile, Igor the Jazz Cowboy will perform in Terminal 3 on July 8 and 22 from 11 a.m. to 1 p.m.
Casey James Brooks is a veteran of the Phoenix music scene with more than twenty-five years of experience. He plays a unique mix of Folk, Americana with a hint of Alternative Country and Gospel. His songs are simple and catchy and mainly tell about life, loss, love and hope.
Igor the Jazz Cowboy is an entertainer that performs on stage for large audiences and for intimate concerts in private homes. His voice could reach four octaves and has a yodeling skill. His songs tell about the U.S. borderlands from the Deep South to the Wild West.
The Traveling Tunes also has various themes for each month throughout the year. For this July is folk/Americana, and will continue with R&B/soul, Latin, Blues, Classical and Holiday variety for the next consecutive months until December.
The Traveling Tunes also opens submissions for interested musicians that can be accessed at https://www.skyharbor.com/traveling-tunes-app. The group should consist of a maximum of four people per musical group.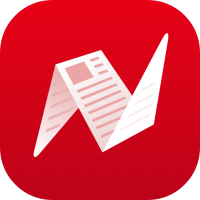 This is original content from NewsBreak's Creator Program. Join today to publish and share your own content.