MARICOPA COUNTY, AZ — Vehicles are now an important part for human lives and they are quite expensive for some people. During the summer months in Arizona, a vehicle is stolen every thirty minutes. According to the National Highway Traffic Safety Administration, forty-four percent of the stolen vehicles are never recovered. In Arizona, 2004 Chevrolet and 2006 Ford pickups and 2000 Honda Civics were the most common vehicles to be stolen.
Humans are becoming self-satisfied with their daily routine and unconsciously creating carelessness which later becomes opportunities for criminals to steal cars. It could be not locking your car when you leave, leave windows open or valuable items inside your vehicle overnight. It is, however, can be prevented by practicing safety habits.
July is Vehicle Theft Prevention Month. Regarding the campaign, the Maricopa County Attorney's Office shares the ways for every car owner to keep it safe from being stolen or targeted by criminals.
Always lock your vehicle doors as well as close all windows and sunroofs before you leave.
Remove keys from the ignition or inside the car and bring them with you.
Park in a garage or behind a locked gate and in well-lit areas whenever possible.
Remove any personal data documents since they could be used to steal your identity too.
Remove all guns, weapons, spare keys or other valuable items when you leave it parked.
Set up warning devices such as brake locks, VIN etching or audible alarms.
Add additional security such as a tracking device or a device to immobilize your vehicle and prevent a thief from bypassing your ignition.
Never leave a vehicle engine running when you're not inside.
If an unfortunate happens, contact local law enforcement immediately and call Crime Stop at 602-262-6151. Make sure you have important information such as license plate number, make, model and color of the vehicle, along with vehicle identification number and specific characteristics of your vehicle.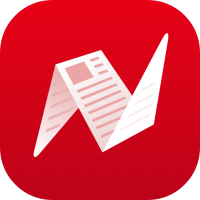 This is original content from NewsBreak's Creator Program. Join today to publish and share your own content.