CHANDLER, AZ — The late June until September is the time when Arizona reaches its highest temperature of the year. It can reach more than a hundred degrees which continues until the night times come.
Regarding this phenomenon, Chandler Police shares a reminder for all Arizona citizens not to leave their children and/or pets inside a parked vehicle. The heat could be deadly only within minutes. For instance, if the outside temperature reaches ninety degrees, it could reach 103 degrees inside the car within ten minutes. That is enough to make a child or pet dehydrated and overheated.
Note to all citizens that Arizona has the Samaritan Hot Car Law or HB 2494 Provisions that was passed on May 11, 2017. It aims to end hot-car deaths and allow citizens to take action with no civil responsibilities if they attempt to rescue a child or pet from a hot parked car. The law is incorporated as below:
A person who uses reasonable force to remove a child or domestic animal from a locked motor vehicle is not liable for damages in a civil action if they comply with the following conditions:
The rescuer has a good faith belief that the confined child or pet is in imminent danger of suffering physical injury or death unless they are removed from the vehicle.
The rescuer determines the car is locked or there is no reasonable manner in which the person can remove the child or pet.
Before entering the vehicle, the rescuer notifies the proper authorities (defined).
The rescuer does not use more force than is necessary under the circumstances to enter the vehicle.
The rescuer remains with the child or pet until the authorities arrive.
Remember not to leave your children or pets inside a scorching hot afternoon or just leave them at home.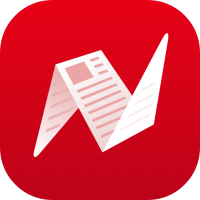 This is original content from NewsBreak's Creator Program. Join today to publish and share your own content.