Phoenix, AZ - Upon talking about a degree in exercise science, we would think about students who are passionate about sports, health, healing, and fitness. But have you ever wondered about the opportunities available while earning this degree?
While pursuing your degree in exercise science, you might come to an intersection where you have to choose a specific emphasis, such as physical education or sports performance. Make your mark. Your course requirements may vary for each emphasis, but regardless of what you choose, you will be exploring various studies of fitness programs.
Near the end of your study, you may have opted for the chance to pursue your career goal. For instance, if you decide to earn a physical education degree, this qualifies you for a career as a physical education teacher.
Once you graduate from your program, your degree in exercise science can prepare you for various exciting career paths within the health and fitness industry. Define your career path. Popular career paths include athletic training, physical therapy, physician assistant, kinesiology, exercise physiology.
With an Exercise Science Degree, a job you can acquire is as personal trainer. Personal trainers manage exercise courses, perform fitness assessments and evaluate client progress. They work with their clients, either individually or in groups, to help them achieve their strength and fitness goals.
Other option is fitness center manager. Fitness center managers focus on being responsible for the daily operations and decisions of gyms or various fitness centers. Fitness center managers can hire, train and manage employees to uphold the facility's success.
If working individually with clients to improve their physical well-being and encourage a healthy lifestyle, being health coach might be your call. Health coaches can prescribe dietary plans and exercise routines and monitor clients' progress. They can also focus on disease prevention and searching for the root causes of clients' illnesses.
While pursuing your study in Exercise Science, as you get invested into the study, you might want to proceed further into the subject like athletic training, physical therapy, medicine or occupational therapy, instead of going straight to any career path.
Whatever your future decision might unveil, it is important for you to be open to opportunities as you pursue your study in Exercise Science.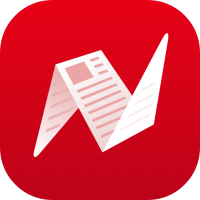 This is original content from NewsBreak's Creator Program. Join today to publish and share your own content.