PHOENIX, AZ — Traveling on Arizona's highway could be very fascinating yet dangerous. Monsoon season is a common phenomenon that happens in desert areas, such as Phoenix and other areas in Arizona.
Monsoons usually occur in the middle of June until late September each year. It can look beautiful, but it could be very unpredictable and dangerous, especially while you are driving on a highway. Monsoon could bring heavy rains that cause slippery roads or large dust storms that will cause a zero-visibility for every driver.
In anticipation of dust storms during monsoon season, the Arizona Department of Public Safety or AZDPS shares some tips for drivers that encounter a dust storm. AZDPS also brings these tips as a campaign namely #PullAsideStayAlive as an effort to reduce the incident numbers during dust storms:
Driving into or through a dust storm is extremely dangerous. If you are unlucky enough to encounter a dust storm while driving, immediately check the traffic around your vehicle from back and sides, and start to slow down.
After you slow down, pull your vehicle off the road and completely exit the highway if it is possible. Never stop in a travel lane or an emergency lane, pull completely off the portion of the lane.
You should turn off all vehicle lights including hazard flashers or else other vehicles could approach you from behind to use your light as a guide and a crash could happen to your parked vehicle.
Stay inside your vehicle with seatbelts buckled, set your emergency brakes, and lift your foot off the brake pedal. Then, wait for the storm to pass.
Note to high-profile vehicles such as SUVs drivers, be aware of changing weather conditions and travel at lower speeds.
Visit http://www.pullasidestayalive.org/ for more information.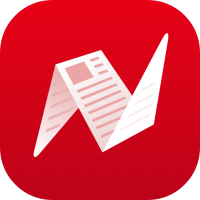 This is original content from NewsBreak's Creator Program. Join today to publish and share your own content.