PHOENIX, AZ — The City of Phoenix has partnered with CASS to address the increase of homelessness due to the COVID-19 pandemic, specifically to provide care for the elderly and other vulnerable populations.
In response to the pandemic, the City of Phoenix partnered with Central Arizona Shelter Services to address the increase of homelessness, especially for the vulnerable populations. The project will utilize funding through the CARES Act for one year and was approved by the Phoenix City Council on May 6th.
The project idea is to provide shelter that utilizes a hotel property near downtown Phoenix that will allow for 95 separate units with private bathroom facilities. Basic needs, such as meals, security and laundry, will be provided on-site. Meanwhile, CASS staff will assist guests in finding long-term housing solutions and bring resolutions in helping the guests find jobs, family reunifications, and rental assistance.
One guest recently welcomed to the project is Richard, a 73-year-old Vietnam army veteran who was found sleeping behind a dumpster.
Richard had been homeless for years, and when found, he had dementia and serious skin infection. His ex-wife has emptied his bank account, and he left penniless. By becoming the guest in this project, Richard was given a bed, access to hot water, clean clothes, food, medical treatment, and other services.
The staff team worked diligently to get the public fiduciary involved and set up a secure bank account in Richard's name. The grant from the Attorney General's office allowed the team to pay the deposit to get Richard into a group home.
Today, Richard has the income he needs and lives in a safe environment. His necessities — such as meals and medical needs — are provided. He also met a community of support that looks out for his future.
Another project guest is a senior citizen, Mary. Her son took over her home and bank account, leaving her to wander around the street. The 89-year-old woman walks in difficulty using her walker. Now Mary has found her permanent home and even discovered her pension that she had not received before.
To learn more about the project and how to receive assistance, visit https://www.cassaz.org/covid19/project-haven/.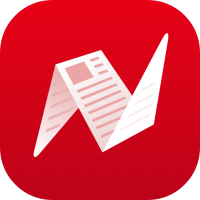 This is original content from NewsBreak's Creator Program. Join today to publish and share your own content.