PHOENIX, AZ — Phoenix Art Museum is currently featuring the exhibit, "The Golden Temple: Center of Sikh Faith" at the Khanuja Family Sikh Heritage Gallery until April 24, 2022.
The arts on display include watercolor paintings, photographs, prints, and more. It depicts the enduring glory of Sikhism's central spiritual monument, the Golden Temple.
The temple, known as Harmandir Sahib in Punjabi, is located in today's city of Amritsar, the Punjab state in Northwestern India. For centuries, it has been a central place of worship for all Sikhs.
The idea of the temple emerged in 1577, as the town was built on the site along with a water tank and system. The construction of the Golden Temple started in 1588. The fifth Sikh Guru placed the temple at the center of the water tank in the design.
The structure features a circumambulatory path with doors on the four sides of the temple, symbolizing that the faith welcomes all four Hindu castes from all doors. Construction was completed in 1601 with renovations throughout the years. Maharaja Ranjit Singh, the founder of the Sikh Empire of India (1799 – 1849), covered the temple's upper floor in 750 kg of pure gold.
The fact that a Muslim saint helped in placing the first cornerstone reflects the influence of Muslim design in the temple's architecture. The elements from Hindu and Muslim traditions blended harmoniously on the temple.
The exhibition displays historical and contemporary artworks that depict the renowned site, including Felice Beato's photographs and watercolors paintings and prints by Indian and American artists who visited the temple in the past centuries. The works come from Sikh and non-Sikh artists who were inspired by the Golden Temple's sophisticated design.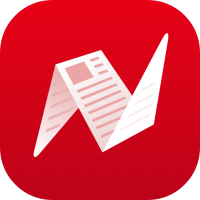 This is original content from NewsBreak's Creator Program. Join today to publish and share your own content.