Middle school teacher Breanna Oxley kicked off her campaign to fill the Senate seat vacated by Rob Hogg last night at NewBo City Market and online via Facebook Live.
Oxley identified education, mental health, affordable housing, the environment, diversity and LBGTQ rights as key areas of concern, reciting 2020 presidential candidate Cory Booker's familiar refrain, "I see you."
These echoed a few of the major policy concerns expressed by one of her key endorsers, former Linn County Supervisor Linda Langston. In her speech, Langston said Iowans must, "come to terms in our community and in our state that we need more … workforce housing."
Statewide, there is a significant shortfall, according to the National Low Income Housing Coalition. Iowa is nearly 66,000 units below overall need with nearly two-thirds of "extremely low income renter households," spending at least half their income on housing making the problem of affordable housing particularly salient.
On mental health, Langston conceded the state made progress recently but that too many legislators ignored her warning over the costs of care. "I would like to have a legislator in that seat, following Rob particularly, that listens," she said and sees Oxley as that person.
Former Second District Congressman Dave Loebsack also addressed the crowd expressing his support for Oxley, "She's a Democrat," he said, "but also because she has the right priorities," and, "I really like Brea because she's a teacher."
Concerned Rob Hogg's seat remains in Democratic control, Loebsack said, "Brea can win and will win." Even though two months remain before the first proposed district maps are submitted by the Legislative Services Agency, no one expects a shift in boundaries changing the Democrats two-to-one advantage over Republicans in active voters living in District 33. Few expect Republicans to mount a challenge in this solidly blue district.
Effectively, the winner will be the candidate emerging from the Democratic primary contest, less than eleven months from now on June 7th of next year.
No one in the room specifically addressed the question of why Oxley, who has never held elected office, is a better choice to represent this section of Cedar Rapids that current Iowa House Representative Liz Bennett. Bennett announced she would seek the nomination during the June Linn County Democrats Central Committee meeting. The multi-term Iowa House member not only has a voting record demonstrating her support for the same issues Oxley highlighted, but Bennett is a proud member of the local LBGTQ community.
About forty people, half clad in light blue "Oxley for Senate" t-shirts attended the event.
Anyone interested in learning more about Breanna Oxley and keeping up with her campaign were pointed to her website at oxleyforsenate.com.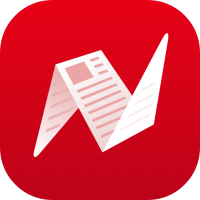 This is original content from NewsBreak's Creator Program.