Nearly everyone has a negative response when the phrase "organizational politics" is spoken out loud. In their minds, office politics is a tool for forming cliques and preserving the status quo by designating those who disagree with the current quo as "outsiders".
Individuals also think it's a toxic dynamic that makes it possible for people to engage in deceptive behaviors to obtain what they want by stepping on the toes of their colleagues. This doesn't mean that every workplace politicking is driven only by a competitive spirit.
Book Surge's 2007 book, "Building Great Teams: Charting the Path of Organizational Politics," examines and discovers the strategies that business leaders must be willing to learn, use, and employ. Each part of the book is broken down as follows: and leads in the correct manner.
To put it another way, according to the book's methodology, office politics is "the path to smart growth...using power to promote future leaders' and teams' careers in the workplace." These findings suggest that dealing with the stress of office politics isn't always a bad idea.
In the meantime, individuals may learn to discover their own purpose, identify and express themselves positively, as well as understand the significance of improving and growing the dynamics of their team and interpersonal communication skills. Managing duties with tact, elegance, and polish is possible while accomplishing all of the above goals.
Using politics as a strategic weapon may help chart the course for personal and professional growth, which is critical if you want to achieve personal mastery from the results of peak performance. Organizational politics may also offer people the chance to discover valuable jewels that set them apart from the rest of the pack.
This is where they learn how to navigate the minefield of successful team building and demonstrate their ability to do so, which is regarded as excellent organizational behavior by someone who is seen as an outstanding leader. It's people like these that inspire others to strive for greatness.
Battlefield participation as opposed to politics in the boardroom
If you want to win a war, you have to know more about the rules of engagement than your opponent does. When it comes to controlling the various elements of the battlefield, being a part of the right team is also beneficial. On the other hand, there are some who believe that the job and the military are quite different in many ways.
In the area of organizational politics, the application of this approach often leads to disastrous outcomes. Multiple serious challenges may be found in both civilian life and military service, and they are similar in nature.
To begin with, "people" are the only constant in the world today. Each scenario in which people are involved requires some level of decision-making to determine whether or not they will win.
It doesn't matter who you are in the military; everyone is responsible for making critical decisions based on tactics established by the United States Marine Corps, and the results of those decisions may be life or death.
Similar things apply in the office. Those in charge of making critical decisions that may lead to the firm acquiring strategic assets (executive suite decisions) or the handling of consumers in such a way that they continue doing business with the organization (customer satisfaction decisions).
For a company, any one of these may be the difference between life and death. High-ranking executives decided to buy Westgate Financial in order to expand their mortgage business, as happened with Wachovia Bank.
It was a watershed moment for one of the country's largest banks as well as for people who lost their employment and other benefits as a consequence. The financial crisis caused enormous damage to the company.
When top leaders repeatedly made bad decisions, it seemed like a military combat operation.
What most people fail to grasp, however, is the fact that the job can double as a battlefield. When it comes to business, politics is a kind of warfare, and those who know how to navigate it always come out ahead. In chess, for example, the player has to think strategically. In a casual setting, chess may be a low-key and pleasant game enjoyed by friends.
You could have an intense and fiercely contested battle in front of a huge crowd, with the ultimate winner gaining global fame. Take chess, for example. It takes a well-thought-out strategy, a lot of mental acuity and patience, and years of practice to get to the very top of the field.
These qualities are found in a superb leader: he or she is capable of managing an organization and understands the nuances of office politics.
Whereas in the world of competitive games like chess, there can be only one winner, office politics tends to provide more unbiased results. Those in positions of leadership who are skilled at negotiation and persuasion may be able to create a win-win situation. Adroit leadership.
Politics in the Office: The Unvarnished Truth
Because people are fallible by nature, politics will always be a part of every organization. Organizational culture, mission, posture statements, and vision, values, and culture are all shaped and maintained by the dynamic relationships that exist among the individuals in charge of running a commercial business.
Aside from feeling like they are being run over by colleagues who use the system to get their way, bully, speak backstab and use their brown noses in order to achieve what they want, the average Jane or Joe should know that workplace politics goes well beyond these obnoxious daily encounters.
The team plays a crucial role in organizational politics. Organizing behavior, transformational leadership, organizational rejuvenation, and inter-office politics are some of the hot topics in the business media and the workplace. Anyone interested in business media or the workplace should read Building Excellent Teams.
The era of the lone worker is gone in today's corporate world when workers must be able to operate successfully in teams that regularly deliver exceptional outcomes from their job. A better approach is to teach employees how to function well in teams that continually provide exceptional outcomes.
It's a scenario that every organization's top leaders and managers are familiar with: to move quickly toward new and innovative ways of achieving mission-critical objectives, the organization, its people, and their systems all require efficient and effective processes that are consistent in their approach.
Leaders who succeed are in short supply since today's global economy expects more than just competent leadership; they want greatness, and the ordinary simply will not do. To them, "special" now means making something commonplace extraordinary.
Leadership in the new workplace battlefield requires a comprehensive understanding of workplace politics and the wider environment. Old silos built by the petty political conflicts of the past no longer serve them. They must be dismantled.
Not anymore. These outstanding leaders will be unable to participate in actions that will lead to disaster. There's no reason to think this means former bosses were involved in destructive politics that had disastrous consequences; it also doesn't indicate that every great boss has ascended the corporate ladder by walking over the bodies of crushed colleagues to attain success.
The implication is that management understands workplace politics well enough to utilize them as "strategic weapons" to achieve excellent outcomes without resorting to mudslinging and backsliding due to unethical and immoral conduct.
You'll be better prepared to use political warfare to enhance an organization's ability to reach the peak of its industry without endangering the lives of one of its troops on the battlefield when you understand how to map organizational politics.
A well-crafted Battleplan is essential for success, as is an understanding of the players, formation of positive alliances and coalitions of forces, the use of the art of war as a significant warfighting strategy, and finally, the development of a compelling case study for the organization's associates to understand a comprehensive approach for integrating strategic human capital and team development initiatives.
Transforming one's uniqueness into supreme authority
Leaders who understand the nature of warfare are better equipped to deal with and overcome office politics. Men and women who have their finger on the pulse of their job and know how to remain on task "ethically" to inspire others in their respective professions are in high demand today, as well. The following are five crucial facts regarding politically adept leaders that you should know:
They understand the critical need to integrate "LeaderShaped" team members into the company.
They know exactly "what" and "how" to do when it comes to putting up a winning squad.
They make crucial choices that benefit the organization in the long term.
As a result, they are cognizant of how their actions may impact the system's "culture."
They know what it takes to strategically "execute" in order to succeed as a team.
In order to succeed, they know how to utilize the "Six Political Signs of Business Leadership."
A person's and an organization's mutual gain from professional competence:
1. A well-defined "Vision" of the issues at hand.
2. Reconcile yourself with the team's "Value" drivers.
3. The influence of leadership on the future picture in terms of "behavioral" factors.
4. Using a "Strategy" for Modeling (Enterprise Decision Making).
5. The strategic goal of "execution" (Governance).
6. There is protocol duplication (learnable-teachable methods for future engagements).
To a large number of workers today, becoming involved with work politics on the battlefield means pushing and shoving like the elementary school bully until they have their way they achieve their goals.
Leadership and the companies they influence are unable to prosper because of toxic behavior and behavior. Using power in an overt manner is a certain way to lose it.
Effective leaders, on the other hand, know that power is generated from influence, and that influence is based on the behavior, character, and value system of the people in charge of setting the path.
According to the author, most of the time, team leaders fail to meet their goals because they lack knowledge of team dynamics, not because their members do not have the abilities necessary.
With the assistance of the author, leaders may decide on the best kind of team for their environment by learning what skills to seek (and what to avoid) and what methods they use to get excellent performance from their team members from the very beginning.
Author Robert Dilenschneider examines how the rules have shifted in his book, "Power and Influence: The Rules Have Changed." True power and influence come from accepting responsibility, putting up with criticism, and sticking to your commitments.
Just because someone believes in political game-playing as a kind of leadership doesn't mean they are incorrect in their assessment. Politics in the workplace, if managed properly, may lead to major achievements and outcomes for the company.
According to Pitts, extraordinary teams who thrive on participating in politics are the ones that succeed. Exceptional people who shape and motivate others in a unique way create significant and exceptional results over time.
In order to achieve long-term success, exceptional teams must have many distinct characteristics. Creating and executing plans in the same manner that successful teams do give them a greater level of professional competence.
As they've progressed in their careers, their thinking has changed, and their strategies have been put into action.
Positive or negative office politics are very much a part of the working environment. Regardless of whether or not people believe that leadership is just another way to engage in politics, it's essential to keep in mind that politics will always exist as long as people work together as great teams do, but the results will be quite different from what we've seen before.
When it comes to fighting, having an excellent squad is critical. The ability to engage in politics effectively and win through ethical means depends on each member of the team performing at their absolute best.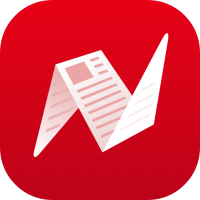 This is original content from NewsBreak's Creator Program. Join today to publish and share your own content.