There was a brutal Taliban government in Afghanistan in the late 1990s, which frequently executed people in stadiums. Despite Taliban claims to the contrary, there are worrying signs that things may return to the way they were in the near future.
According to a Taliban official from the late 1990s, who was a powerful figure in the Taliban, executions and harsh punishments would be reinstated. He made this statement to the Associated Press in an interview.
When asked about the Taliban way of life, Mullah Nooruddin Turabi argued in favor of it.
Turabi told The Associated Press, "We have never said anything about their laws or punishments. Everyone has criticized us for the punishments we administered in the stadium."
"No one is going to tell us what our laws should be," he said. We will adhere to Islamic principles and base our legislation on the Quran's teachings.
The Taliban government in Afghanistan in the late 1990s had Turabi as its justice minister, a position he held for a number of years. He has been promoted to prison superintendent.
As soon as the US troops left Afghanistan in August, the Taliban launched an all-out offensive to seize control of the country. Afghans flocked to Kabul International Airport in their tens of thousands to flee the country for fear of being caught by the Taliban.
It appeared that the Taliban's rule would be different after gaining control, but their all-male government includes people who have been designated as terrorists.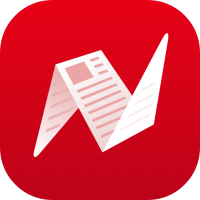 This is original content from NewsBreak's Creator Program. Join today to publish and share your own content.