In propaganda materials, ISIS-K claims that the Kabul airport suicide bomber intended to carry out an attack in India but was captured in Delhi five years ago.
ISIS-K claimed IS-K suicide bomber Abdur Rahman Logari who carried out the Aug 26 Kabul Airport bombing; traveled to India to carry attack in revenge for Kashmir but was unfortunately arrested in Dehli 5-years ago & deported to Afghanistan after serving in prison, Salim Mehsud wrote in a tweet.
Logari, the terrorist who carried out the suicide bomb attack at Kabul airport on August 26, was arrested in India five years ago, in 2016, according to ISIS-K propaganda.
According to the propaganda, he planned to carry out the attack in revenge for Kashmir, but he was arrested in Delhi and deported to Afghanistan.
IS-K (Islamic State Khorasan Province) is a region associated with the Islamic State group. It is considered one of the most extreme of all jihadist groups in the country. IS-K was established in 2015 in Iraq and Syria. This organization recruits Pakistani and Afghan and also Taliban members who don't consider its own organization much extreme.
Currently, IS-K has more than 3000 members and has suffered serious casualties from the U.S. Army, Afghan forces, and the Taliban itself.
Taliban interest lies in Afghanistan while IS-K is part of IS network that wants to attack western countries,
IS groups are considered a major threat to Taliban rule in Afghanistan as per the U.S. agency.
As per researchers, IS-K and Hakkani networks are having a strong link that is also directly linked with the Taliban.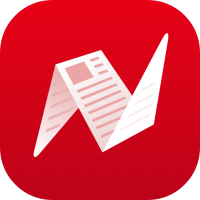 This is original content from NewsBreak's Creator Program. Join today to publish and share your own content.