Taliban and IS are having a hard time as they disagree on religious and strategic matters, resulting in bloody conflict.
ISIS claimed for bombings in eastern Afghanistan's Jalalabad city, the Amaaq News Agency reported on Sunday via its Telegram channel. According to Amaaq News Agency, there were "three separate bomb attacks" in Jalalabad on Saturday targeting three Taliban vehicles and another bomb attack on a "Taliban vehicle" on Sunday. "In a series of explosions that took place, more than 35 Taliban militia members were killed or wounded."
Local media reported on Sunday that a bomb targeted a pickup truck carrying Taliban fighters in Jalalabad, the capital of Nangarhar province, the homeland of the Islamic State group's Afghanistan branch, in the east. Multiple Taliban fighters were taken to the hospital after the blast, which one journalist reported occurred near a transportation interchange between Kabul and the rest of the country, according to eyewitnesses. In a series of explosions in the area on Saturday, at least two people were killed, the first fatal explosions since the final withdrawal of US forces from Afghanistan on August 30.
The Taliban have not responded to reports of the high death toll in Kandahar. Since the Islamic State took control of Afghanistan in August, the Taliban have only retreated to Nangarhar, which borders Pakistan. During the previous Afghan government, some districts in Nangarhar and Kunar provinces were IS strongholds, and the gourd ruled over those areas for five years. Afghan forces, the uprising of the local population, and the Taliban eventually drove them out.
Before foreign troops withdrew from Afghanistan, the Taliban and ISIS were rivals. While the Taliban is intent on retaking Afghanistan, Islamic State in the country and elsewhere call for a global jihad against the West. IS attacks will make things even more difficult for the Taliban, who already face significant economic and security obstacles in their attempt to govern Afghanistan.
Islamic State also took responsibility for the blast in Kabul airport that killed more than 160 afghans and 13 U.S. soldiers.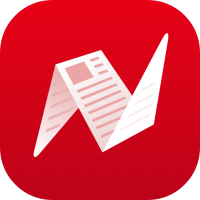 This is original content from NewsBreak's Creator Program. Join today to publish and share your own content.