With 57 more deaths recorded in the county health department's weekly update on Wednesday, the true impact of San Diego's summer COVID-19 rise became clear.
Those who died from the coronavirus tended to be younger, as has been the norm in recent years. A 39-year-old man died Sept. 8, a 36-year-old man died Sept. 7, and a 33-year-old man died Sept. 5. Despite the fact that medical information for two of the 57 was still waiting, one of the remaining 55 — a 72-year-old woman from coastal North County — did not have any other health issues at the time of death.
Eleven of the most recent deaths, which happened between August 19 and September 13, were vaccinated to the fullest extent possible. On Wednesday evening, information on the immunization status of persons in their 30s and 40s was not immediately available.
While 57 deaths is the highest weekly total revealed since April, it is still far less than the numbers saw last winter. According to county data, no week between Dec. 15, 2020, and Mar. 2 had fewer than 100 COVID-related deaths, with the week ending Jan. 26 reporting 291 deaths.
Deaths, on the other hand, do not reflect the present situation of the pandemic in the area. A newly infected person typically takes weeks to become sick enough to die, therefore the number of new positive coronavirus tests is a better estimate of the virus's current activity level in the community.
Local case totals have remained lower than they had been, with five of the last seven days seeing less than 1,000 cases. With local school districts recently returning students to campuses across San Diego County, the main question on many people's minds is whether the more contagious Delta variant will resurface in classrooms, particularly those with students younger than 12 who have not yet been approved for vaccination.
Infection rates are rising in San Diego County, according to recent county data, but they have not yet reached levels seen during and immediately after the 2020 Christmas season.
According to county data, after dipping into the double digits in June and early July, the weekly number of positive cases among those aged 0 to 19 has progressively increased. In the county's most recent report, there are 625 more instances among children aged zero to nine, and 863 more cases among children aged ten to nine. Totals in those age categories were a little higher a few weeks ago, but not quite as high as they were in mid-January when nearly 4,300 children tested positive in a single week.
In addition, the impact on local hospitals has improved. The combined hospital census has gradually decreased since peaking at 695 patients with confirmed or suspected COVID-19 illnesses in local hospital beds on Sept. 1, reaching 516 on Sept. 14.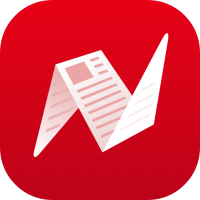 This is original content from NewsBreak's Creator Program. Join today to publish and share your own content.