MINNEAPOLIS — Nearly 100,000 Minnesotans are now without additional unemployment benefits offered by the federal government during the crisis, according to state officials, and a housing advocacy group argues that this should drive struggling homeowners to seek assistance as fresh assistance efforts to take form.
The increased government assistance ended this month, but the Minnesota Homeownership Center said there is a new program that attempts to protect Hennepin County families who have fallen behind on their mortgage payments due to the pandemic. They can make contact with counselors and may be eligible for financial aid.
As the state tries to manage the situation, Julie Gugin, head of the Center, said a wave of foreclosures would be disastrous.
"We know that foreclosures may be harmful not only to homeowners but to entire communities," Gugin said. "That's something we learned during the Great Recession."
The Hennepin Homeownership Preservation Program, which is supported by federal relief grants, is administered by the center in collaboration with the county.
Nearly 70,000 Minnesotans, according to the Minnesota Housing Finance Agency, are behind on their monthly payments. A comparable initiative is being developed by the agency, which will assist residents across the state.
Minnesota's housing commissioner, Jennifer Ho, noted that COVID relief money is also being used to establish a statewide plan. She said that, understandably, much of the focus during the pandemic has been on assisting renters, but she stressed that there must also be a safety net for homeowners in need.
"We understand how frustrating it is to be a behind-on-payment homeowner," Ho said. "And we know that behind-on-payment homeowners are disproportionately Black households, who are six times more likely to be behind-on-payment just because the COVID and everything else has made it tougher for them."
Before initiating the statewide program, Ho stated that they are awaiting approval from federal officials.
With government forbearance protections, which banks have utilized to allow homes to delay payments, no longer in force, Gugin underlined that any program can help struggling homeowners figure out their next move.
She noted that the Hennepin County program isn't just meant to address a pressing issue.
"Those who take part in this program must work toward a long-term solution," Gugin said. "This essentially entails working with an expert to figure out how to best balance their budget and assess their home's affordability."
Participants who fulfill the income requirements may be eligible for up to $35,000 in cash.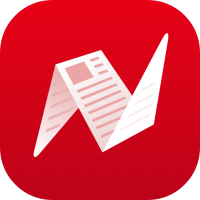 This is original content from NewsBreak's Creator Program. Join today to publish and share your own content.