Students at Folwell Elementary School in southwest Rochester began the school year wearing a rainbow of multicolored masks, some of which featured unicorns or rainbows. Others wore a face mask that was inspired by Minecraft.
Julia Ties, 5, put on a mask with a unicorn and a rainbow on it as she queued up with the other kindergarteners. She described herself as a little bit apprehensive but mostly excited.
Given the measures in place, her mother, Jamee Ties, is certain that her daughter will be safe from COVID-19 at school. Her daughter's biggest struggle, she says, will be putting on masks again after a summer when the pandemic appeared to be finished.
For a period, we actually got rid of most of our masks, so we had to go out and buy a whole bunch - Ties explained.
This year, masking has become a mandate in Rochester, as it has in the rest of metro-area districts. However, this is not the case in all of the state's public school districts.
Folwell principal Wendy Moritz claimed that living in a medical neighborhood with Mayo Clinic and Olmsted Medical Center affected the district's decision. Getting feedback from parents, many of whom are involved in medicine in some manner, was also beneficial.
Regardless of immunization status, all students and employees must wear masks within Rochester Public Schools, in addition to other preventative measures.
The sense of community we've had as a school system has been incredible. It allows us to acquire information and communicate with a wide range of people, allowing us to make well-informed judgments, according to Moritz.
Here is the list of schools that required masks on their premises.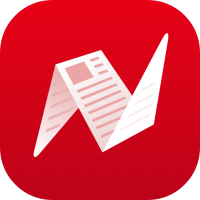 This is original content from NewsBreak's Creator Program. Join today to publish and share your own content.