More than a quarter of COVID-19 cases recorded in the United States over a recent one-week period were detected in children, according to new statistics from the American Academy of Pediatrics.
The data comes with the disclaimer that states' definitions of children vary, with some jurisdictions considering anyone under the age of 20 as a child. Anyone under the age of 19 was classified as a kid in Minnesota.
According to the AAP, children accounted for 26.8% of COVID-19 cases reported from August 26 to September 2. More than 250,000 infections are represented by that percentage. Children account for roughly 124,000 of the total recorded cases in Minnesota since the epidemic began, according to the AAP.
The announcement comes as students return to school around the country, many of them in person. There is still no vaccine licensed for children under the age of 12.
According to statistics issued by the Minnesota Department of Health on Wednesday, the state has seen 663,248 reported cases since the pandemic started, with 7,865 deaths related to the virus.
DELTA VARIANT.
As a result, the Delta variety is a potentially dangerous mutation that WHO is studying and monitoring all across the world. We know it has greater transmissibility, so it's a variation of concern. Several countries have proved this. And we know that once the Delta variation is discovered, it spreads far faster than the Alpha variant, which was discovered in December or January 2021. The Delta variation has been recorded in 96 nations as of today, and we expect the Delta variant to spread further. A lot of variables are contributing to the growing propagation of the virus over the world.
The first are these potentially harmful mutations, such as the Delta variant.
The second factor is that social mixing and mobility have risen, resulting in an increase in the number of interactions that individuals have.
The relaxation or incorrect use of public health and social measures is the third cause. Proven public health and social practices have been shown to prevent infections, reduce the spread of a virus to others, and save lives.
The fourth factor is vaccination distribution that is unequal and inequitable.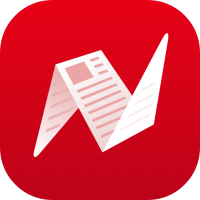 This is original content from NewsBreak's Creator Program. Join today to publish and share your own content.