A new fatal case of the rare disease melioidosis has been confirmed by the Centers for Disease Control and Prevention (CDC).
The bacterial strains that sickened the patients – one each in Kansas, Georgia, Minnesota, and Texas, – closely match each other, indicating a common source for these cases, according to whole genome sequencing at the CDC. Despite the fact that none of the patients had traveled internationally, they appear to be most closely related to strains found in Asia, particularly South Asia.
More than 100 samples were collected and analyzed by the CDC from products, soil, and water in and around the patients' homes. There have been no melioidosis-causing bacteria Burkholderia pseudomallei are found in the tests. The CDC currently believes that an imported product (such as foods and beverages, personal care or cleaning products, or medicine) or an ingredient in one of those types of products is the most likely cause. Bacteria can be found in both moist soil and freshwater. However, it is found in some cases to contaminate moist products in areas where the bacteria are common.
MELIOIDOSIS SYMPTOMS
A cough with normal sputum (the combination of saliva and mucus that can increase into the throat as a result of coughing) or without sputum.
Chest pain while breathing.
A high fever
Headache and muscle pain.
Loss of weight
It may be impossible to pinpoint a single source of infection because:
(1.)The patients are geographically and chronologically separated by the onset of their illness.
(2.)Before becoming ill, each could have been exposed to hundreds of products.
(3.)In contrast to the germs that cause the majority of foodborne outbreaks, the bacteria that cause melioidosis can take two to three weeks to make a person sick.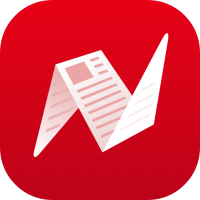 This is original content from NewsBreak's Creator Program. Join today to publish and share your own content.