The Delaware County District Attorney announced that there is a high probability that police officers' gunfire killed an 8-year-old girl and injured three other bystanders at a Pennsylvania high school football game.
Fanta Bility died in a hospital after being shot in the chest by a bullet on Aug. 27 while standing in the stands with her mother and 12-year-old sister at a high school football game between Academy Park and Pennsbury.
According to DA Jack Stollsteimer, someone fired a shot at three police officers, and the officers returned fire.
Horrifically, our investigation has now driven that there is a high probability that the Sharon Hill Police Officers' responsive gunfire struck four victims, including the shots that killed Fanta Bility, 8, and injured her sister, Stollsteimer said.
Fanta's death, as well as the injuries sustained by her sister and other students, is a heartbreaking tragedy for her family, friends, and the entire Delaware County community.
More than 200 spectators fled as a result of the gunfire.
According to the report, three people were initially detained following the incident but have since been released. There had been no arrests in this case as of Tuesday.
I'm requesting the community's assistance once more in identifying everyone involved in the conflict and gunfire on Coates Street that resulted in this tragedy. Stollsteimer said in a statement, "My staff and I are mourning for the Bility family, whom I met with again this morning, as well as the other victims."
I promise them, as well as the Sharon Hill community, that we will pursue this investigation until all questions are answered and justice is served.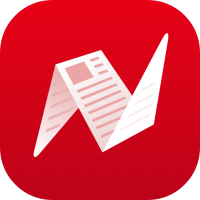 This is original content from NewsBreak's Creator Program. Join today to publish and share your own content.