(1.) O'Betty's Red Hot!
Athens, OH 45701 15 W State St
O'Betty's red hots are the best in the state in her hometown of Athens. These hot dogs are truly one-of-a-kind, with a wide range of condiments and inventive topping combinations. The Salome, which is similar to a Chicago Dog with a toasted bun, and the Dixie, which is topped with a unique chili, cheese, onions, and mustard, are two of the most popular. Just remember to leave room for the garlic fries with garlic mayo.
2. Grilled Cheese and Melt Bar
Lakewood, OH 44107,14718 Detroit Ave
When people are willing to tattoo themselves with a restaurant's logo in order to receive a 25% discount, you know it's worth a visit. Melt Bar and Grilled serves THE BEST grilled cheese sandwiches in the country, always with a unique twist. If this is your first visit, try the "Big Popper," a grilled cheese sandwich topped with jalapeno poppers, cheddar & herb cream cheese, and mixed berry preserves.
(3.)Harvest Pizzeria, 495 South 4th Street, Columbus, OH 43206
Harvest Pizzeria, with the freshest toppings in town, will quickly become your new pizza "go-to." They put ingredients on top of pies that most people wouldn't think of as pizza, but they make it work. The "Spicy Yuma," with Gouda, mozzarella, chorizo, jalapenos, corn, red peppers, and a chipotle tomato sauce, and the "Geary Street," with clams, mozzarella, garlic, and oregano, are two local favorites.
4. Taqueria Mixteca Dayton, OH 45403 1609 E 3rd St
Taqueria Mixteca has something for everyone on its spicy menu. This BYOB restaurant is one of the best in Dayton, with dishes like the Bistek Campechano, which consists of grilled steak strips, chorizo, onions, jalapenos, and mushrooms topped with a cheese sauce and served with rice and beans. Don't forget to order a side of their delectably fresh guacamole with whatever you order.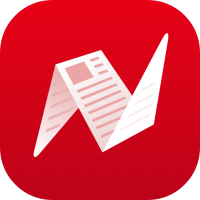 This is original content from NewsBreak's Creator Program. Join today to publish and share your own content.