Culver City is an outlier in the COVID-19 public school discourse, located 11 miles west of downtown Los Angeles and five miles from Venice Beach. Its immunisation rates are much higher than the local or state averages, both overall and for those aged 12 to 17. Culver City Unified School District serves approximately 7,100 students in grades K through 12. That's around 1/90th of the Los Angeles Unified School District's enrollment.
Like most things related to schools, children, safety, and the epidemic, the answer is complex. But, in a nutshell, Culver City has implemented a strict immunisation mandate for all of its 12- to 17-year-old pupils. Other districts may be keeping an eye on the situation, wondering when they will be able to implement a similar policy.
That strategy received a boost on Sunday, when Dr. Anthony Fauci, President Biden's main medical adviser, approved it. On CNN, Fauci stated, I feel that mandating immunizations for children to appear in school is a good idea. However, the devil is always in the details.
Child COVID cases are on the rise in the United States. The average number of children testing positive for the virus has surged fivefold in a month to roughly 204,000 per week, according to state data collated by the American Academy of Pediatrics through Aug. 26. And the majority of the data was collected before schools opened across the country, which experts have predicted will raise the totals.
Culver City Unified School District is considered to be the first in the state to inform children aged 12 and up that they must be vaccinated in order to attend school.
However, rather than responding to the threat with coordinated plans aimed at limiting disease spread, states are witnessing a wide range of individual policies, many of which are set at the hyper-local individual level school boards and districts. Even California, which established a statewide mask law in K-12 classes, delegated enforcement to local districts, some of which promptly proclaimed that kids who disobeyed the rule would not be disciplined.
That's a big part of why the Culver City action is so interesting. The district is believed to be the first in the state to inform pupils aged 12 and up that they will not be allowed on campus unless they have been vaccinated. With a vaccination for children ages 5 to 11 on the way, it won't be long before a much wider discussion can take place.
The decision taken by the district was not exceptionally dangerous. Culver City's eligible population has received at least one dose of the vaccine (compared to 73.7 percent in Los Angeles County as a whole), and the city's figure lowers only slightly among those ages 12-17, to 85.3 percent. A vaccine mandate for pupils was also enthusiastically supported by the local teachers' unions. The buy-in was strong on both sides, and Culver City went even farther by requiring masks to be worn both inside and outside on all campuses save the high school. It also administers COVID testing to all children on a weekly basis, regardless of vaccination status.
In a statement to district families, Superintendent Quoc Tran said, As we have all learned, we may need to modify rapidly to adapt to new knowledge, and we appreciate your understanding as we monitor and respond quickly to the latest health guidelines.
Now it's just a matter of waiting and paperwork. Only two staff members and three pupils were detected with active, confirmed instances of the virus over the preceding 14 days, which roughly corresponded to the first two weeks of school. While it's likely that the community's high vaccination rates contributed to fewer kids starting the school year with sickness or exposure, the numbers are still startlingly low.
Will other local governments follow suit? Vaccination rates are much lower in many sections of the state than in Culver City, which could indicate a lack of unanimity on a vaccine mandate. According to a Kaiser Family Foundation poll conducted in early August, 58 percent of parents throughout the country oppose mandated immunizations for their 12- to 17-year-old children at school. (Unsurprisingly, support for such a mandate was split along party lines, with 66 percent of Democrats supporting it and 87 percent of Republicans rejecting it.)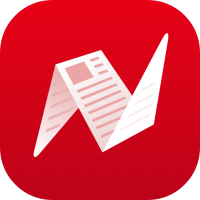 This is original content from NewsBreak's Creator Program. Join today to publish and share your own content.