When California's wolf biologist, Kent Laudon, crossed through barricades outside the town of Westwood to check on the Lassen Pack in person, he knew there was a good chance he'd find the burnt remains of wolf pups.
Following the fire, I had no idea what to expect with the puppies, said Laudon. On Wednesday, Laudon and a scientist drove through the Dixie Fire-ravaged forest, following GPS-collar location data to the pack's female's location. It's all gone up in flames. In an interview with The Sacramento Bee on Thursday, he stated it's all gone. It's just a bunch of standing dead trees.
Regardless, the two biologists exited the pickup and trekked through the charred woodland toward the final collar ping of the Lassen female. Surprisingly, they discovered a small meadow with a creek nearby, an oasis of green in the midst of miles of smoke and ash.
In the distance, Laudon heard a startled wolf snort. They witnessed a fully grown black male wolf, a grey female sporting a GPS collar, and another grey wolf, an adult or yearling, not long after.
Before the wolves escaped at the sight of the two guys intruding on their territory, four pups weighing around 40 pounds (about the size of a Brittany spaniel) could be seen.
Laudon had also been watching the Dixie Fire rage over the Lassen Pack's home range for weeks, unsure how many of little pack's wolves had made it through the state's largest wildfire.
When the fire swept through the area in early August, GPS tracking data revealed that the pack's adult female had somehow survived. The data revealed that she kept returning to the same location, implying that she was returning to where the puppies were living while she was out hunting.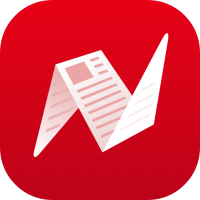 This is original content from NewsBreak's Creator Program. Join today to publish and share your own content.