A shooting in Hall County early Saturday morning resulted in the death of one man and the arrest of another.
According to Hall sheriff's office spokesperson Derreck Booth, deputies responded to reports of gunfire along East Ridge Road in Gainesville shortly after 2 a.m. Deputies discovered the body of Qualyn Tanner, 21, behind a house with multiple gunshot wounds. He was pronounced dead on the spot, and his corpse was taken to the GBI Crime Lab for an autopsy, according to Booth.
Daniel Guerrero, 32, of Gainesville, was identified as a suspect in the case by investigators who arrived on the scene. Deputies apprehended Guerrero while he was strolling along I-985 around 8:30 a.m. on Saturday. According to Booth, he was taken into jail without incident.
Guerrero is charged with one count of murder with malice, according to Booth. The sheriff's office has not released any other information on the shooting, and the investigation is still underway.
Qualyn Tanner, 21, of Gainesville, has been identified as the victim by detectives. Tanner's relatives have been notified. The body was taken to the Crime Lab of the Georgia Bureau of Investigation for an autopsy.
Deputies responded to a request to inspect the area shortly before 2 a.m. after a resident reported hearing gunshots near Wade Drive. Tanner's body was discovered behind a house on the street by deputies. Tanner had been shot many times, according to sheriff's officials.
Investigators also arrived and eventually identified Daniel Guerrero, 32, of Gainesville, as a suspect in the shooting.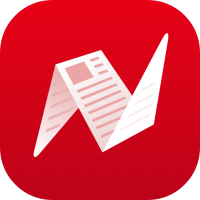 This is original content from NewsBreak's Creator Program. Join today to publish and share your own content.