HOUSTON — In Houston, the Delta Plus COVID-19 variety has been discovered.
Delta Plus is a mutation of the Delta variety that is already wreaking havoc in the United States.
Three individuals at Houston Methodist have been diagnosed with the Delta Plus variant.
Doctors in India have issued a warning, claiming that this strain of the virus is more contagious and can cause more serious sickness. Delta plus variant is the most contagious virus. Although the Delta variant, which was discovered in India and is about two times as infectious as the original coronavirus strain, is considered to have the same greater rate of transmission as Delta-plus. However, it also possesses a trait shared by variations from South Africa and Brazil, which makes it more difficult for antibodies to prevent it from entering the cells.
As per hospital officials, the number of Delta variant COVID-19 cases at Houston Methodist hospitals nearly doubled from the last week and was 6 times more than in May. Houston Methodist stated last week that the Delta variation now accounts for 58 percent of COVID cases among patients.
The Delta Plus variation, also known as B.1.617.2.1 or AY.1, has a novel mutation termed K417N in the spike protein used by the virus to enter human cells. According to WHO's naming procedure for COVID-19 variations, it was given the name Delta Plus rather than another letter in the Greek alphabet because it is still strongly tied to Delta. Delta Plus has only been discovered in small amounts so far.
Increased transmissibility, stronger binding to lung cell receptors (suggesting easier entry into human cells), and a possible reduction in monoclonal antibody response (which could imply that people's immune systems are less effective against this variant, or that they are less responsive to life-saving monoclonal antibody treatments).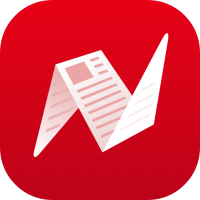 This is original content from NewsBreak's Creator Program. Join today to publish and share your own content.