According to the Minnetrista Police Department, Keegan Oyugi, a 26-year-old man who had been missing for more than two weeks, was reported dead in a single-vehicle collision in the south metro.
Oyugi's vehicle was discovered along Highway 101 in Savage, according to police. They claimed they found a deceased person in the vehicle's driver's seat, and his description matched Oyugi's, even down to the outfit he was wearing when he went missing.
Our thoughts and prayers are with the Oyugi family as we await formal identification from the medical examiner's office, the police department added. The highway's westbound lanes in the south metro area were stopped earlier Tuesday after someone reported spotting a heavily damaged red vehicle in a grove of trees.
On June 12, Oyugi was last spotted leaving the Prior Lake region on his way back to St. Bonifacius. He was at the wheel of a red Ford Mustang. The 26-year-old grew up and worked in a neighborhood near Crown College, where he earned his bachelor's degree two years ago. He was a superb basketball player who also worked for the college's athletic department. When he was at Crown, Stacy Ingraham worked closely with Oyugi.
Ingraham stated This was absolutely the happiest person you'd ever meet in the world.
She arrived at the collision scene as soon as she learned of the situation.
Keegan was a devout follower of Jesus Christ, and she added, We're very proud of the man he was. We have forever known where he is, and we are grateful for that, as well as the legacy he has left.
The Minnesota Kenyans Association has been a source of support for Oyugi's parents while they've been up from Kansas. MKA was co-founded by Lillian Otieno.
They're obviously heartbroken, according to Otieno. This is a terrible situation for them. Regardless of how much time had gone, there was always a glimmer of optimism that things would turn out in such a manner that we would be able to welcome Keegan back.
According to Ingraham, losing Oyugi in this manner is a strange tragedy.
She described him as a fantastic, amazing young man who you never saw without a smile on his face.
His family, friends, and the community group Minnesota United — which aims to reunite families — have been searching for him for the last several weeks, at times utilising a kayak team and volunteers with drones. People should pray for the Oyugi family and respect their privacy at this terrible time, according to the Minnesota United page.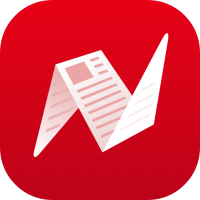 This is original content from NewsBreak's Creator Program. Join today to publish and share your own content.