I started writing on vocal Media in the middle of September. I was expecting much from this new platform. As my blog failed, I looked for a better alternative to add an extra passive income stream to my life.
When you look up at my stats, you'll come to know how bad is Vocal media with internal traffic. I earned $93 by publishing 26 stories. I can't buy a morning coffee with this money I made.
Vocal Media Doesn't Have a Good SEO Ranking.
Vocal Media has an SEO problem. My blog was ranking better than this site. Google hesitates to rank domains like Vocal media on their front page. This is the primary reason low competitive keyword doesn't rank on Google when you publish a post on vocal media.
Vocal Media has Less Internal Traffic
People don't read vocal stories. Hence, they don't have internal traffic. Vocal media publishers failed to build internal traffic for their platform.
Internal traffic plays an important role in getting views. No internal traffic, no views. Also, SEO doesn't work on their site. This is the major reason many writers have fewer views on Vocal media.
The platform is looking to make money from writers (not readers)
Vocal Media's business model is totally dependent on the competition they take on a weekly basis. It is their main source of income. They take entry fees of $10 per writer and earn money from it.
Unlike other platforms, vocals don't show advertisements. Also, they don't take subscription fees from readers. They are running a platform for getting money from writers. I call it the writer's gambling destination.
They don't care about our work
Unlike other platforms, Vocal Media don't promote their stories to the common public, instead, they're targeting writers to join their platform and make create content from them.
They are organizing competitions and making a lot of money. They work like a Lottery system. Collect $10,000 from writers and give $1000 to winners.
Many writers left the platform due to fewer views and a complicated monetization model. I participated in about 40 competitions on vocals and didn't crack any of them. I wasted $100 by participating. The interesting fact is, they never release names of winners openly.
Vocal Media is not a true platform for writers. It is a gambling platform. It is the main reason I left vocal Media painfully.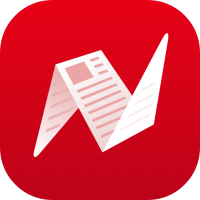 This is original content from NewsBreak's Creator Program. Join today to publish and share your own content.