Writers always complain about they don't have content ideas to write. After starting the blog post, they stuck in between.
Writing is like, speaking through words, where the reader can listen to them again and again. On Internet, you get a suggestion like, read more and note down 10 writing ideas daily. But, what about content?
You can use a research paper to write an article, but conclusions are not enough if you're writing for an array of people. Any writing piece goes through definitions, examples, facts, supporting links and conclusion.
Writing precisely, make the article more research-based, which is not for everyone. Readers always look for entertainment. They read when they can relate to their personal life.
1. Imagine a situation in which you're writing
Suppose you're writing an article about ' how to become a more discipline person'. If you imagine a disciplined person, then you'll realize, it is easy to write about the topic. This is the main reason, we understand stories on screen in a better way, rather than reading books.
2. Add personal stories
Everybody has their own story. When you add your personal experiences to your article, readers understand it in a better way.
Adding personal experience make the article more authentic. People love to share and read experiences. This is a reason, why you see social media posts mainly focused on human connections.
3. Write around the main idea and conclusion
Writing about personal experiences and beliefs is a good thing, but you're diverting all your story with personal experience, then it becomes difficult for the reader to connect the dots.Our writing should rotate around the main idea and conclusions. In- between you can give examples, tell stories and add quotes.
4. Read about the topic before you write
It's a good habit to read about the topic first. Many of us unable to find the difference between researching and reading. Reading come first and then you can easily focus on researching.
Reading gives you a whole idea about the topic, you're going to write about. Writing gets easier when you read more.
5. Try to make an outline
Outlining is a good habit. It's like making a plan before constructing a building. After outlining, things get much easier for a writer. You can outline using a research thesis or putting ideas on paper.
These are unseen tools of writing, avoided by many people as they don't find it useful. But when you implement them practically, they yield a better result.
Writing is like building muscle, the more you practice, your writing gets stronger. Let's recall our story.
Imagine a situation in which you're writing.
Add personal stories.
Write around the main idea and conclusion.
Read about the topic first.
Try to outline.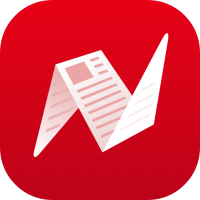 This is original content from NewsBreak's Creator Program. Join today to publish and share your own content.