Delta variant, which is the main concern in New York, is spreading his legs
. Over six per cent of people have been tested positive for delta variant, the data shows from the health department.
"Currently, B.1.1.7 (Alpha) and B.1.526 (Iota) are the most widespread variants in the city. We are also closely monitoring P.1 (Gamma) and B.1.617.2 (Delta), which have been spreading rapidly in the US and other countries,' the NYC health department said.
Alpha variant constituted 36.2 per cent cases, where lota variant was found in 4.8 per cent cases. Covid-19 cases are rolling down due to mass vaccination.
New reported cases on a seven-day average, today's report 186 cases. Percentage of people testing city-wide positive for COVID-19, today's report seven-day rolling average 0.57 per cent," Mayor Bill de Blasio said.
So far 54.1 per cent of New York City resident has been vaccinated. Then the question comes why the health department is worried about the new delta strain?
The presence of delta strain in the USA has fueled renewed emergency on the health front. This variant is a super spreader. It spread through the air directly.
White House chief medical adviser Fauci said the delta virus is a great threat to the nation's attempt to eliminate covid-19. It makes up to 20 per cent of cases in the USA.
Studies suggest delta variant is 60% more transmissible than alpha which is more contagious than the original strain that originated from Wuhan, china in late 2019.
"As worrisome as this delta strain is with regard to its hyper transmissibility, our vaccines work," Walensky told the ABC program "Good Morning America." If you get vaccinated, "you'll be protected against this delta variant," she added.
New York has released all restrictions after 464 days. People are coming out of the home. Nightlife has started again. But increasing delta variant patients in the city are worrisome.
Vaccination can only save people. It can't stop virus transmission. Many public places are crowded. It can give the delta variant to spread its legs. As the New York state department is experiencing an increase in delta strain cases. New restrictions can be easily implemented.
Lockdown is the only solution to stop the further spread of the delta variant. If there is an increase in cases in a few days, then you will see lockdown in NYC once again.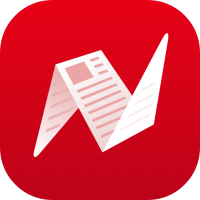 This is original content from NewsBreak's Creator Program. Join today to publish and share your own content.