A 28-year woman has been sent to jail because she murdered her 3 children. They were toddlers. They have been found dead in their home when the police visited last night. Sandra Chico is the name of the woman who did this mischief. She has a criminal background. She was already on bail according to the Los angels county sheriff's department.
The name of her 3 small children's are Milan Rodriguez, mason Rodriguez and Mia. all of them were less than 5 years old. Police found them in a non-breathing and unresponsive state. All were dead at the crime location. No signs of childhood abuse have been observed on the bodies of toddlers. Chico will be represented in court in few days.
Chico's mother said that she won't criticize her. She has mental illness and depression problems. Police have said it is brutal to kill own sons and daughter.
Mental illness is the main reason behind these murders. Frustration and financial issues can be the main reason behind the killings of 3 innocent children by a mother. In such cases, the mother always predicted as a sociopath. Sociopath path people have a less feeling towards family and relative.
Police told that she was alone at home. Neighbours said Sandra was friendly and normal when she talked with them. It was unexpected for them about what happened last night. 
Innocent children have been killed due to mental illness and depression which is a major issue in society. Loneliness and having no one for talking and emotional support can make a person take hard steps. Mental illness is the main reason behind all crimes happening around us. It is imperative to support people who have depression rather than making fun of them. 
We can reduce such incidents in future if we promote mental awareness among people.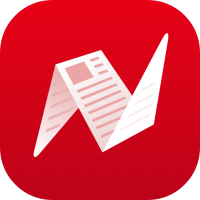 This is original content from NewsBreak's Creator Program. Join today to publish and share your own content.