In the world of distraction, I always looked up for something, which can give me happiness and satisfaction. It all starts, with an Instagram notification, which takes my first 10 minutes in the morning. Then I get some WhatsApp messages about office work, then some news notification pop-up.
life is full of distraction.
In life, we end up doing things, which are not on our list. We end our day with fighting on Facebook to prove our point and it all starts from one notification.
"Notifications are nothing but The short-term, dopamine-driven feedback loops that we have created are destroying how society works,"
The study has shown, about 73% of people have shown anxiety and not feeling well when they misplaced their mobile. An average American spends around 4 to 5 hours daily, on the phone sweeping notification and scrolling social media.
We can't live happily and peacefully in such a high responsive world, where Everybody needs our attention.
1. focus can Change your life
We aren't focused on our life. We aren't living mindfully. The world drives us. We became reactive, instead of responsive.
Our focus defines our quality of life. Focused people are happier and successful. It takes courage to stop scrolling the phone and start doing work, which secret low dopamine in our brain.
To increase your focus, start doing less. Use Pareto's principle 80/20 and do 2 to 3 important tasks. Start them at your peak time. Use simple rules to become more focused.
Turn off your phone.
Meditate before starting work.
Drink a glass of water in between. (Increases brain activity)
Take breaks in between.
2. Control your dopamine levels
Our brain works on a reward system. Dopamine is the key player here. Dopamine is a neurotransmitter released in the brain when we perform activities like scrolling social media sites or watching Netflix and playing video games.
When I scroll news feed in the morning or browse on the web, I unable to work in the remaining day. It's always easy to watch Netflix, the whole night than to write a single article.
These happen because of the dopamine level in our brain. In activities like watching the news or playing video games, our dopamine level increases more than the natural level.
Our brain produces more dopamine, and it reduces our interest in studying and doing productive work.
When you try to control your dopamine, you become more productive, peaceful, and satisfied with your life. To maintain the dopamine level, stop doing things that increase your dopamine release in the brain.
Reduce the use of social media.
Don't use your phone in the early hours.
Reduce your screen time.
Start doing activities which you feel bore.
3. Learn not to be an addict
We all are addicted to something. The world is full of addiction. We start our day with reading messages and end up with web series.
Everyone is happy with their 9 to 5 job. We work ten hours a day. Then eat garbage food (not everyone) and sleep doing no physical activity.
Working out is much difficult than ordering pizza. Everyone is looking for a shortcut. And these shortcuts is bringing you an addiction.
We got addicted to something because of dopamine in our brain. We are addicted to fast food and alcohol, still; we know it's harmful to our brain and health.
Social Media content is driving our mood and happiness. We look at Instagram models and feel shame about our bodies. Everyone is scrolling and chatting on mobile. It became an addiction.
Try to remove these addictions to gain control of your life again. You have only one, please don't waste it on things, which don't give you any result.
Try to identify your triggers for addiction. Avoid them or replace them with new habits. It worth changing bad habits to live a satisfactory life.
Takeaways:
We can control our life and responsible for our actions when take change ourselves internally. Our thought process makes us what we are. Practising dopamine detox is more important than watching a cricket match on television.
Being accountable lead us to become successful in our life. When you try to drag yourself out of worldly distractions, you end up being a good person, both physically and mentally. Thus, try to follow these three steps.
Try to focus on what is important.
Control your dopamine levels, use it as the reward system.
Try not to be an addict to social media and things that give intense pleasure.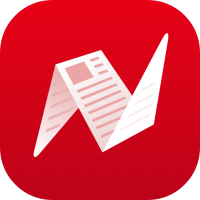 This is original content from NewsBreak's Creator Program. Join today to publish and share your own content.